What is Defamation of Character?
Defamation of character refers to the act of making false statements about a person, which causes harm to their reputation. It can be categorized into two types: slander, which is spoken defamation, and libel, which refers to written or published defamation. In the digital age, libel is the more common form due to the proliferation of written content on the internet. For a statement to be considered defamatory, it generally must be false, presented as a fact (rather than an opinion), communicated to a third party, and result in damage to the person's reputation.
The Rise of Online Platforms and Their Role in Spreading Defamation
With the advent of the internet and the explosion of social media platforms, information—both true and false—can spread with unprecedented speed. Websites, blogs, forums, and especially social media platforms have made it easier for individuals to publish and disseminate content to a wide audience. This ease of sharing, combined with the anonymity that the internet can offer, has unfortunately made online defamation more prevalent. A single tweet, Facebook post, or blog comment can reach thousands, if not millions, within hours, making it a double-edged sword: while it empowers freedom of speech, it also amplifies the potential for harm when false statements are shared.
Real-life Consequences of Having One's Character Defamed Online
The impact of online defamation isn't just virtual—it can have tangible, real-world consequences. Here are some ways it can affect individuals:
Personal and Emotional Impact: Victims often report feelings of helplessness, anxiety, and depression. The knowledge that a false statement is circulating online can be distressing, especially if friends, family, or colleagues encounter it.
Professional Repercussions: False accusations or rumors can tarnish a professional reputation that took years to build. It can lead to job loss, hinder career advancement, or even prevent one from entering certain professions.
Financial Implications: If false information deters customers or clients, it can directly impact earnings. There are also potential legal fees if one decides to take legal action against the defamer.
Social Isolation: Given that social interactions are increasingly occurring online, defamatory statements can affect how one is perceived in their community, leading to strained relationships or isolation.
The Legal Perspective: Your Rights and Remedies
** Please consult an attorney for legal advice.
Legal Definitions and Parameters Around Online Defamation
At its core, defamation is the communication of a false statement that injures an individual's reputation. In the context of the internet, this often manifests as libel, since most online communications are written or published in some form. Different jurisdictions have various legal nuances, but there are some general elements that must be proven for a statement to be legally considered defamatory:
Statement of Fact: It must be a statement presented as fact, not a mere opinion. For instance, saying "I think John is untrustworthy" is different from asserting "John stole from his previous employer."
Publication: The statement must have been made to someone other than the subject. In online terms, this means it was posted or shared in a space where others could see it, like on a public forum, blog, or social media.
Falsity: The statement must be false. Truth is often a defense against defamation claims.
Injury: There should be demonstrable harm to the person's reputation, which can be material, financial, or otherwise.
How to Determine if You're a Victim of Actionable Defamation
To determine if an online statement qualifies as actionable defamation, one should:
Document the Statement: Secure and store screenshots, links, and any evidence of the defamatory content.
Analyze Its Factual Nature: Differentiate between opinion (which is generally protected speech) and statements presented as facts.
Assess the Harm: Reflect on whether the statement has caused harm to your reputation. This can be in terms of emotional distress, financial loss, or damage to personal or professional standing.
Consult Legal Counsel: An attorney specializing in defamation can help determine if there's a valid claim.
Steps to Take if Considering Legal Action, and Potential Challenges
If you believe you've been defamed online and are contemplating legal action:
Gather Evidence: Preserve all instances of the defamatory statement. This can include comments, shares, or any medium through which it was disseminated.
Notify the Offending Party: Before pursuing litigation, it's often recommended to send a cease-and-desist letter. This notifies the offender of the harm they've caused and gives them an opportunity to retract or correct the statement.
Engage a Defamation Attorney: If the issue persists, having specialized legal counsel is crucial. They can guide you through the intricacies of the legal system and help determine the best course of action.
Challenges to consider:
Anonymity of the Internet: Identifying the source of defamation can be challenging, especially when pseudonyms or anonymous profiles are used.
Jurisdictional Issues: The global nature of the internet can pose problems. The location of the offender, the server where the content is hosted, and the country where the harm was felt might all be different.
Time and Cost: Legal processes can be lengthy and expensive, with no guaranteed outcome.
Streisand Effect: Sometimes, attempting to remove or challenge content can draw more attention to it, exacerbating the issue.
Reputation Management: Proactive and Reactive Strategies
The Importance of Monitoring Your Online Presence
In today's digital landscape, your online reputation is an extension of your personal or business identity. With the vast amounts of information shared daily on the internet, a single negative comment, review, or article can significantly impact perceptions about you or your brand. Therefore, monitoring your online presence isn't just about vanity; it's about awareness, understanding, and control. By keeping an eye on what's being said about you, you can identify potential issues before they escalate, ensuring that the digital representation of you or your business aligns with reality.
Tools and Techniques to Track Mentions of Your Name or Business
A proactive approach to reputation management involves leveraging tools and techniques to keep tabs on mentions:
Google Alerts: A free tool that allows you to set up email notifications for specific search terms, like your name or business.
Social Media Monitoring Tools: Platforms like Hootsuite, Brandwatch, and Mention help track mentions across various social networks.
Review Sites: For businesses, sites like Yelp, TripAdvisor, and Google My Business can be goldmines of feedback. Regularly check these platforms for new reviews.
Search Engine Checks: Periodically entering your name or business into search engines can uncover mentions in articles, blogs, or forums.
Professional Monitoring Services: Companies that specialize in reputation management can offer comprehensive monitoring solutions, including deep-web searches.
Responding to False Claims: When to Address, When to Ignore, and How to Respond Effectively
Encountering false information online is distressing, but not every mention warrants a reaction:
Evaluate the Source: Is the source credible? A baseless claim from an obscure blog may not have the same weight as one from a mainstream news outlet.
Assess the Impact: Is the claim gaining traction or remaining largely unnoticed?
Consider the Venue: An isolated comment in a forum might be less concerning than a negative review on a prominent business site.
When it's time to respond:
Stay Calm: Reacting emotionally can escalate the situation. Approach with a clear mind and focus on facts.
Be Professional: Even if the other party is aggressive, maintain a respectful tone.
Provide Evidence: If possible, counter false claims with evidence, but avoid engaging in lengthy back-and-forths.
Consider Private Communication: Sometimes, taking the conversation offline or to a private channel can de-escalate public confrontations.
Strategies for Building and Maintaining a Positive Online Reputation
A solid reputation isn't just about handling negative mentions; it's also about actively building positivity:
Content Creation: Regularly publish positive, valuable content associated with your name or brand. This can push down negative search results.
Engage with Your Audience: Regularly interact with followers, customers, or stakeholders online. This fosters trust and goodwill.
Encourage Reviews: Satisfied customers or clients can be your reputation's best advocates. Encourage them to leave positive feedback.
Address Issues Promptly: If a legitimate concern is raised, address it quickly and professionally. Demonstrating accountability can turn a potential negative into a positive.
Stay Updated: Digital landscapes evolve. Stay updated on the latest trends and best practices in online reputation management.
Moving Forward: Healing, Prevention, and Growth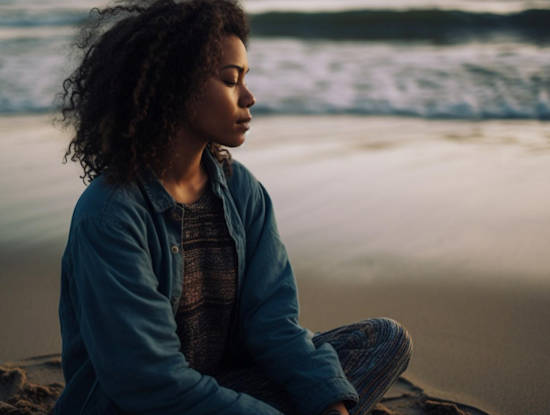 Coping with the Emotional Toll of Being Defamed Online
Defamation isn't just a matter of public perception; it deeply affects the individual on a personal level. Feelings of anger, vulnerability, and betrayal are common. To navigate this:
Acknowledge Your Feelings: It's natural to feel hurt or upset. Don't bottle up your emotions; recognize and process them.
Seek Professional Counseling: Therapists or counselors can provide coping mechanisms, perspectives, and strategies to deal with the emotional aftermath.
Limit Exposure: While it's essential to be informed, constant exposure to negative content can exacerbate stress. Set boundaries for when and how often you check on the issue.
Building a Support System: Connecting with Others Who've Faced Similar Challenges
The journey becomes easier with companionship and understanding:
Join Support Groups: There are online communities and forums where individuals share their experiences and coping strategies related to online defamation.
Connect with Friends and Family: Surrounding yourself with loved ones who understand and support you can be healing.
Engage with Experts: Network with professionals who've helped others through similar situations. They can provide insights, resources, and advice.
Best Practices to Prevent Future Defamation Incidents
Proactive measures can help reduce the risk of further incidents:
Maintain Privacy: Limit sharing personal details online, and regularly review privacy settings on social media platforms.
Educate Those Around You: Ensure friends, family, and colleagues understand the importance of discretion and the potential consequences of sharing sensitive information online.
Monitor Online Presence: Regularly keep tabs on what's being said about you, catching potential issues early.
Turning Negative Experiences into Opportunities for Growth and Outreach
Every setback can be a setup for a comeback:
Share Your Story: By speaking about your experiences, you can raise awareness, educate others, and potentially deter future defamers.
Advocate for Positive Online Behavior: Champion ethical online interaction in your communities, promoting understanding and empathy.
Collaborate on Solutions: Partner with organizations, tech companies, or legislators to create solutions that address online defamation.
Personal Growth: Reflect on the incident for personal introspection. While it's unjust to be wrongfully targeted, the experience can foster resilience, empathy, and a renewed sense of purpose.
Through healing, prevention, and growth, the challenges posed by online defamation can be transformed into powerful narratives of strength, unity, and positive change.