1. Understanding the Impact of Negative Reviews
In the digital age, reviews and comments have become pivotal touchpoints that influence public perceptions. Regardless of whether these perceptions concern a product, a service, or an individual's professionalism, they hold undeniable sway. For professionals, these reviews often serve as a first impression, one that can be a deciding factor for potential clients, employers, or business partners.
Significance
The potency of online feedback is underscored by several startling statistics and real-world examples. According to a BrightLocal study, 82% of consumers read online reviews for local businesses, and they read an average of 10 reviews before they can trust a business. Translate this into the professional world, and it becomes evident that a handful of negative reviews can deter potential clients or employers from engaging with an individual.
Take, for instance, a freelance graphic designer whose portfolio is outstanding, but whose online reviews highlight issues with punctuality. A potential client might opt for a competitor solely based on this feedback, despite the designer's evident skill. Similarly, consider a renowned surgeon with exceptional skills, but online reviews hint at a lack of bedside manner. Such reviews might cause potential patients to think twice before making an appointment.
Emotional Impact
Beyond the tangible effects on one's career or business, negative reviews and comments can take a considerable emotional toll. It's a natural human inclination to seek validation and acknowledgment for hard work. When this is met with criticism, especially if perceived as unwarranted or malicious, it can lead to feelings of frustration, doubt, and even despair.
However, it's crucial to differentiate between constructive criticism and online trolling. Constructive feedback, even if it's negative, is meant to guide and improve. It provides insights into areas that might need refinement or adjustment. On the other hand, trolling is typically meant to provoke, ridicule, or harm with no genuine intent for positive change. Recognizing the difference can help professionals respond more effectively and safeguard their emotional well-being.
2. Immediate Steps to Take After Receiving Negative Feedback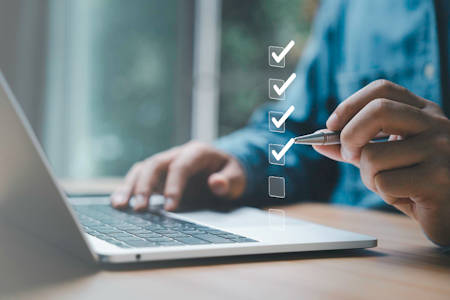 Avoid Rushed Responses
It's natural to feel defensive or upset when faced with criticism, especially when it's unexpected or seems unmerited. However, it's essential to recognize that immediate, emotion-driven reactions rarely lead to productive outcomes. In the professional realm, a hasty reply can exacerbate the situation, making it harder to rectify and possibly causing further damage to one's reputation.
When you come across negative feedback, take a step back. Allow yourself time to cool down and gather your thoughts. Remember, the digital world is permanent, and a rushed response can linger long after the initial sting of the feedback has faded. It's always better to approach such situations with a clear mind and a calm demeanor.
Assess the Validity
Once you've given yourself time to process the feedback, revisit it with a more objective lens. Ask yourself: Is there truth to the criticism? Are there areas where you could genuinely improve? Constructive criticism, even when delivered poorly, can provide valuable insights that can help in personal or professional growth.
However, not all negative feedback is constructive. Some comments might stem from misunderstandings, personal biases, or even malicious intent. Recognizing the difference is crucial. If a review or comment offers no actionable feedback and is merely derogatory, it's likely not worth engaging.
Consult with Trusted Individuals
Sometimes, our own biases can cloud judgment. It can be challenging to discern whether feedback is fair or whether our proposed response is appropriate. This is where trusted colleagues, mentors, or friends come in.
Sharing the feedback with someone you trust can offer a fresh perspective. They can help you see angles you might've missed, validate your feelings or perceptions, or suggest a more effective way to address the criticism. Their outside perspective can be invaluable, ensuring you don't tackle the situation in isolation and potentially make missteps.
3. Crafting a Thoughtful Response
Navigating the landscape of negative feedback online can be tricky, but with a well-crafted response, you can turn the tide in your favor, showcasing professionalism and genuine concern.
Acknowledgment
Before anything else, it's crucial to acknowledge the feedback. Ignoring or dismissing concerns can often amplify the negative impact and show potential indifference on your part. Begin your response by recognizing the feedback and expressing gratitude towards the reviewer for taking the time to share their perspective. A simple "Thank you for your feedback" can set the tone for a more constructive conversation.
Address Specific Concerns
It's essential to be direct and transparent when responding to the specifics of the feedback. Avoid generic responses, as these can come across as insincere or automated. Instead, delve into the particular issues or concerns raised by the reviewer. For instance, if a client mentioned poor communication on your part, you could say, "I understand your concerns about our communication, and I sincerely apologize for any inconvenience caused."
Ensure that your tone is clear and respectful throughout. Even if you disagree with the feedback, it's essential to maintain professionalism. Remember, your response isn't just for the reviewer but for anyone else who might come across the review in the future.
Invite Further Discussion
While it's essential to address concerns publicly, some conversations are better had in a private setting. If you believe that the issue requires a more in-depth discussion or you'd like to understand the reviewer's concerns better, invite them to continue the conversation offline. You might say, "I appreciate your feedback and would love to discuss this further to understand your concerns better. Please feel free to reach out to me directly at [your contact]." This shows a proactive approach and a genuine desire to resolve any underlying issues.
4. Strategies for Neutralizing Persistent Negative Feedback
Dealing with the occasional negative review or comment is one thing, but persistent negative feedback can be especially challenging and potentially damaging to one's professional image. However, with the right strategies in place, it's possible to neutralize, if not entirely counteract, the negative effects.
Boost Positive Content
One effective way to diminish the impact of negative feedback is to inundate the online space with positive content. When potential clients or partners search for you or your services, having a plethora of positive reviews can help balance the scales.
Ask for Reviews: Don't hesitate to request satisfied clients, colleagues, or business partners to leave positive feedback on relevant platforms. Most people, when pleased with a service, are happy to share their experiences but often need a gentle nudge to take the action.
Share Success Stories: If you have case studies, success stories, or testimonials, make sure they are prominently displayed on your professional or business website. These serve as tangible proof of your abilities and successes.
Engage in Constructive Conversations
When faced with negative comments or reviews, taking the high road and engaging in constructive conversations can work wonders. It shows onlookers that you value feedback and are committed to addressing and resolving any issues.
Respond Calmly: Even if a comment feels unjust or harsh, always maintain a calm and professional tone in your responses.
Ask for Suggestions: If a reviewer hasn't been specific about their concerns, ask them for ways you could improve. This not only shows you're open to feedback but can also sometimes turn a critic into an ally.
Seek Mediation
In some cases, especially on professional forums or review sites, you may encounter feedback that feels biased, baseless, or overly aggressive. If you believe that you're being targeted unfairly, it might be time to seek intervention.
Contact Moderators or Admins: Most reputable platforms have guidelines in place to ensure reviews and comments are fair and not malicious. Reach out to the platform's administrators or moderators to discuss the situation, and they might offer mediation or even remove feedback that violates their guidelines.
Consider Formal Channels: If false or damaging information is being spread, consider seeking legal advice, especially if it's affecting your business or professional life significantly.
By implementing these proactive measures, you not only reduce the chances of receiving negative feedback but also demonstrate a commitment to excellence and client satisfaction. This proactive approach can enhance your professional reputation, turning potential critics into loyal advocates.